Services
---
D.J.R. CONSTRUCTION, INC. offers a variety of Owner/Client Construction Services. Dependant on the client's preferences or requirements,D.J.R. CONSTRUCTION can provide traditional General Contractor/Builder services or any additional level of Pre-Construction Management/Planning, Construction Management/Owners' Representation or full Design/Build Management Services. We, at D.J.R. CONSTRUCTION are Team Players, dedicated to building win/win team coalitions and as such, are willing and capable to work for our clients at whatever may be the appropriate position on your project team.
The following is a brief summary of the various construction services offered by D.J.R. CONSTRUCTION, INC.:
I. General Contractor / Builder Services
As your General Contractor, D.J.R. CONSTRUCTION, INC. will work with you, the owner, as well as your architect and design team to assure your project runs smoothly, on time, on budget and maintains the quality of construction you are looking for. We will manage the sub-trades work and administer all subcontracts, as well as manage cost control, schedule, material tracking, submittal shop drawing requirements, document control and project closeout.
II. Pre-Construction Planning Services
D.J.R. CONSTRUCTION, INC. will assist you, the Owner, in any and all pre-construction services such as: land use development, research and analysis, project team member recommendations and/or search, conceptual planning and budgeting. Quite often, much valuable time is lost in the early inception phase of a project due to lack of direction or insight into the necessary steps to take to put a project on the right path towards fruition.
III. Construction Management Services
As your Construction Manager, D.J.R. CONSTRUCTION, INC. will work with you in as minimal or maximal capacity as you require, as your Owner's Representative to oversee, direct, consult and coordinate for you, the Owner, with your other team members (ie: architects, designers, engineers, consultants, suppliers, and owner's general contractor and/or prime contractors) to their maximum potential, while all the time protecting and representing your best interests. Coordination of schedule and cost analysis / value engineering functions can also be done on the Owner's behalf to assure a timely and on budget project completion.
IV. Design / Build Services
As your Design / Build Contractor, D.J.R. CONSTRUCTION, INC. can offer you, the Owner, a single point of contact and responsibility for the entire project. All other necessary project team members (ie: architects, engineers, designers, consultants, subcontractors etc.) will be under D.J.R. CONSTRUCTION, INC.'s umbrella and therefore integrated and coordinated in an efficient manner, so as to maximize the degree of collaboration and guarantee a timely and successful project outcome. From project inception, through project team member selection, conceptual planning, pre-construction services, budgeting, permit plans, consultant coordination, hard pricing, document control, contract and subcontract administration, scheduling, monitoring, actual construction and project completion, D.J.R. CONSTRUCTION, INC. will be working both with you and for you, the Owner, to assure the most successful overall project completion.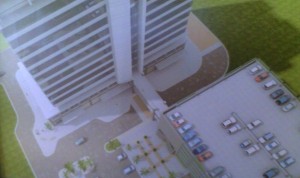 Rest assured, which ever role you choose D.J.R. CONSTRUCTION, INC. to participate as within your project, we will bring with us not only our professionalism, honesty and integrity, but also our "Team Attitude" and "Team Approach" to guarantee to you, the Owner and "Team Leader" the best possible project results.